This is part 2 of a big IMVU tutorial for newcomers. Click here for PART 1. In the first half of the tutorial I left right before the My Room icon and we have just finished talking about the Chat Rooms. This is what follows now.
My Room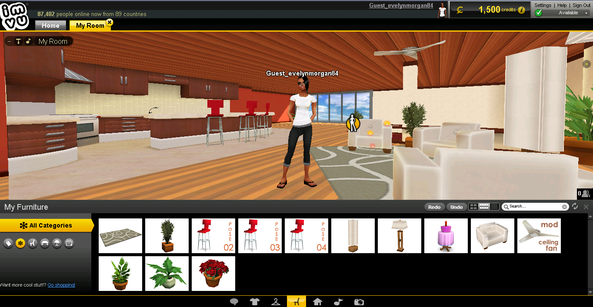 This is where you can invite people to private chats. Clicking on the My Room icon will take you to your very own personal chat room. The yellow dots that are being highlighted as you move the cursor are the so called standing points. Click on any yellow spot and your avatar will move to. There are different positions for different points. You can invite here any of your friends to a private chat. Even people who aren't your friends. This room can be changed and edited.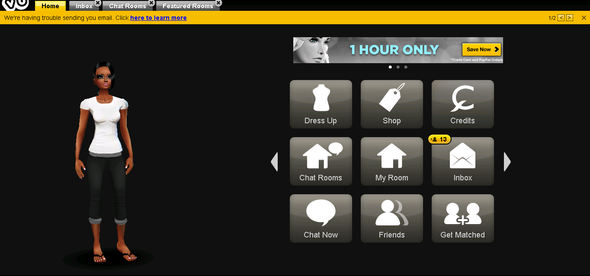 Now you have unlocked all the tabs. Inbox is where you can private message people. You also have a set of sub-tabs such as Friend Requests, Missed Chat Invites and Matches. Matches is basically the same thing as on tinder website. Chat Now will randomly match you with someone around the world who is also looking to chat. Be careful with this because you can be matched with literally anybody. They may not even speak English. Friends Tab is to show you all of your friends.
Get Matched is the same thing as in Tinder. You will be shown a list of people and you skip or approve them one by one based on their profile picture.
You can click on the right arrow and go to the next set of tabs.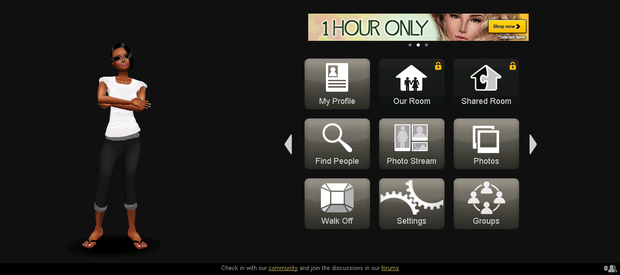 My Profile
This is your little card. If someone clicks on your avatar they will have the option to see this profile. You can edit it as you like by filling up various conventional fields such as an Introduction Message, Interests, Relationship.
Our Room
This can be unlocked only if you purchase the Marriage Package with real money. Same thing with the Shared Room. You can share this with another avatar and together decorate the room. Find People is where you can search someone by their avatar name. Photo Stream opens up a new link and is basically an Instagram kind of thing where you share your picture. Photos is where you can put your photos album. Walk Off is a game similar to Bejewelled. Settings is where you change various settings such as 'Run IMVU on Windows Startup' and other. Groups will take you to an external link and you can join groups based on interests, hobbies, etc. On the last icons page you have another 4 tabs.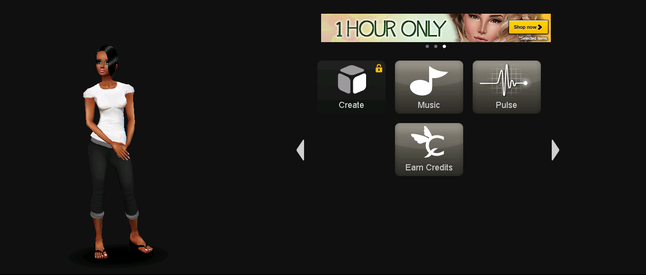 Create is where you can create items for the store. Music - IMVU has a separate music thing where you can play music in chat-rooms. Pulse is a Facebook ripoff minus the Like button. The last thing is Earn Credits which will also take you to an external link. I really suggest to never ever clicking on it because it's useless. It's gonna take you to a page where is going to tell you to do various things for free credits. The truth is that you never ever really get any credits. 
Everybody who starts on a new account will have this Guest_ tag in the front of your actual username. You can purchase either VIP of a registered name to take that away and have just your username.
That was all for now, thanks for taking your time in reading this and see you on the next IMVU tutorial.